Events
View Multicultural Student Development events
To have your event(s) posted on our Tri-Center Websites, CLICK HERE
Fall Events
BREAST FRIENDZ: A KNITTED KNOCKERZ EVENT
An educational workshop on breast cancer and what we could do to help. We will be knitting and crocheting breast prosthetics for women who had masectomies. APPSYNC LINK: https://appstate.campuslabs.com/engage/event/5011340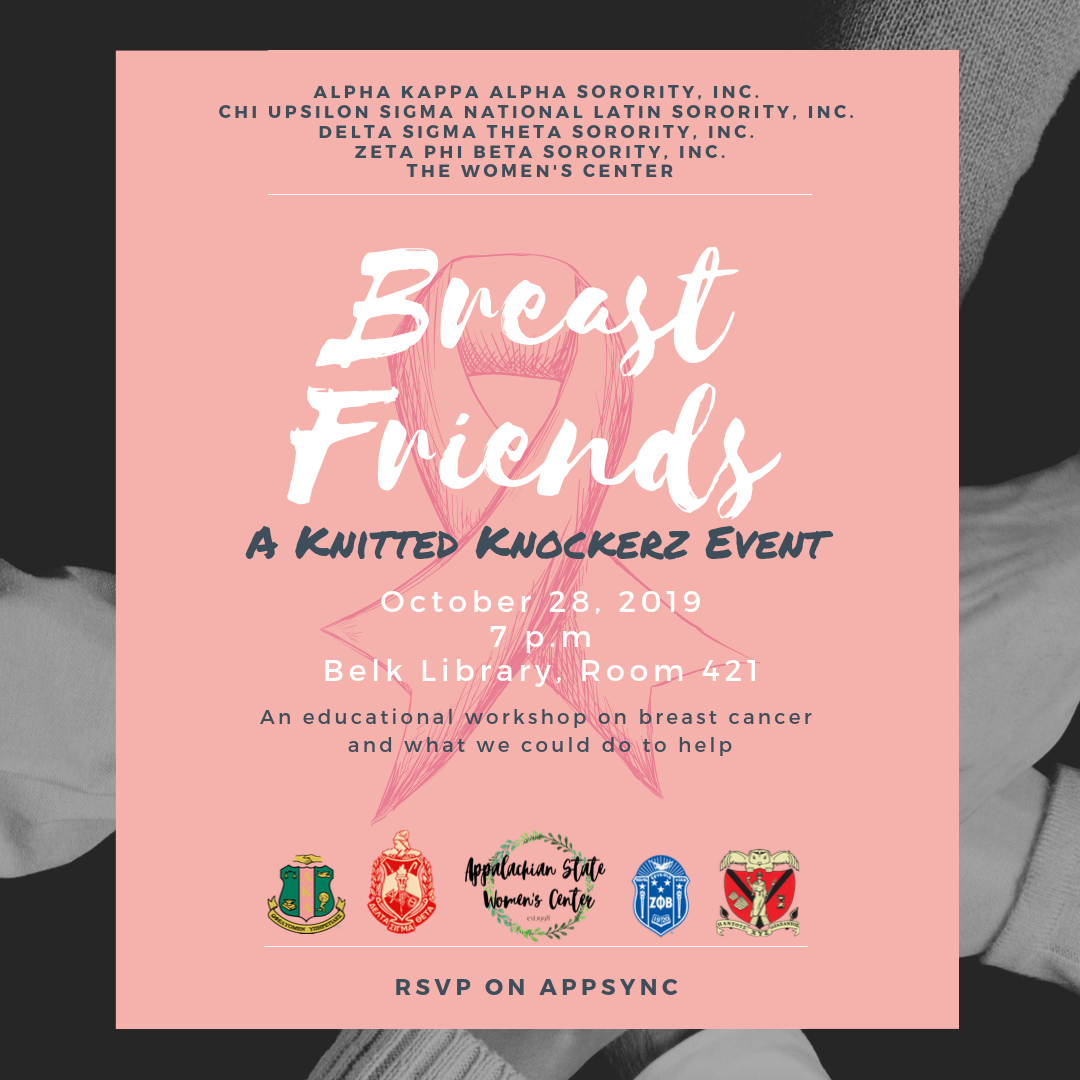 The ASU Women's Center and UNICEF Club Presents: DOMESTIC AND INTERPERSONAL VIOLENCE AWARENESS MARCH
IN HONOR OF DOMESTIC VIOLENCE AWARENESS MONTH
Come join our silent march around Appalachian State's Campus
to raise awareness and education about domestic and interpersonal violence
in the United States, and especially on college campuses.
We will have speakers, spoken word, performances by One
Acchord, a sign making station, free refreshments, and raffles!
Sanford Mall
October 8, 2019
6-9pm
**This can be an empowering event, but it can also be triggering. Your emotional
and psychological well-being are our top priority for the event and we want to
make sure you have the resources you need and that you feel safe. If you want to
find out more about the event before, feel free to contact Yelisa Leiva at
leivay@appstate.edu or Melanie Turner at turnermk2@appstate.edu.**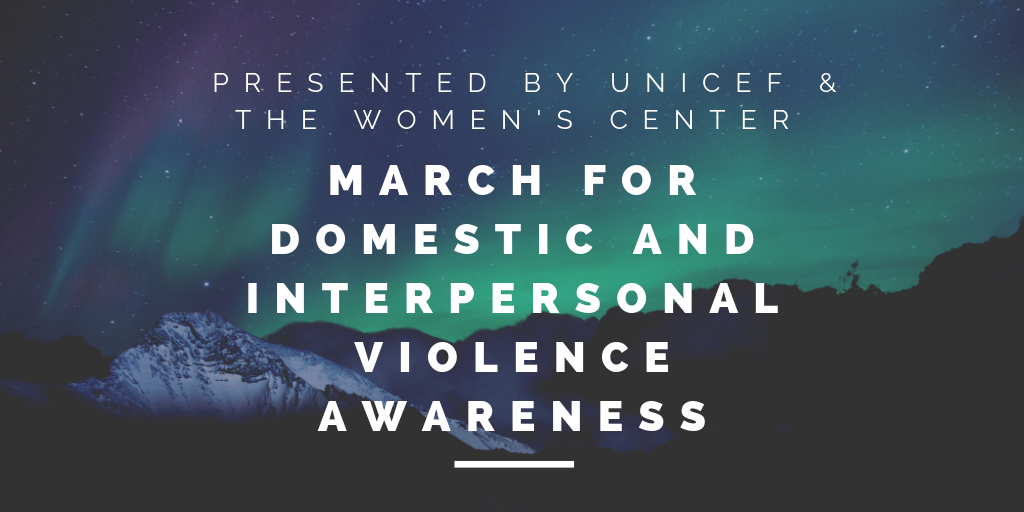 "IRL": Social Life
Are you new to Appalachian State University and/or Boone?! Do you wish you had more information about how to live your best life while you're here?!

If the answer to either of those questions was yes, or even if it wasn't!, come hangout with some fantastic Appalachian State Women's Center Volunteers and me at our first "IRL" event!

"IRL", or "In Real Life", is a series that has been designed to provide REAL students REAL information about how to REALLY get the WHOLE experience during your stay here at Appalchian State and in Boone! Our first segment, "Social Life", has been designed to provide information such as:
*Getting involved at Appalachian State, both through campus clubs and activities as well as volunteering in and contributing to the community
*Providing maps of Campus, AppalCart, and the surrounding local areas
*Discussing safety precautions to recognize and take when using ride-share services (Boone Student Beeper) and different social media outlets utilized by ASU students and various others throughout the community (Appstate Classifieds)
*Emergency contacts and resources one can utilize and refer to others
*And lastly, and one of the larger themes of this event, dating and safe sex practices
COME JOIN US FOR GOOD FOOD, GOOD INFORMATION, AND A GOOD TIME AND WE HOPE TO SEE YA THERE!! (: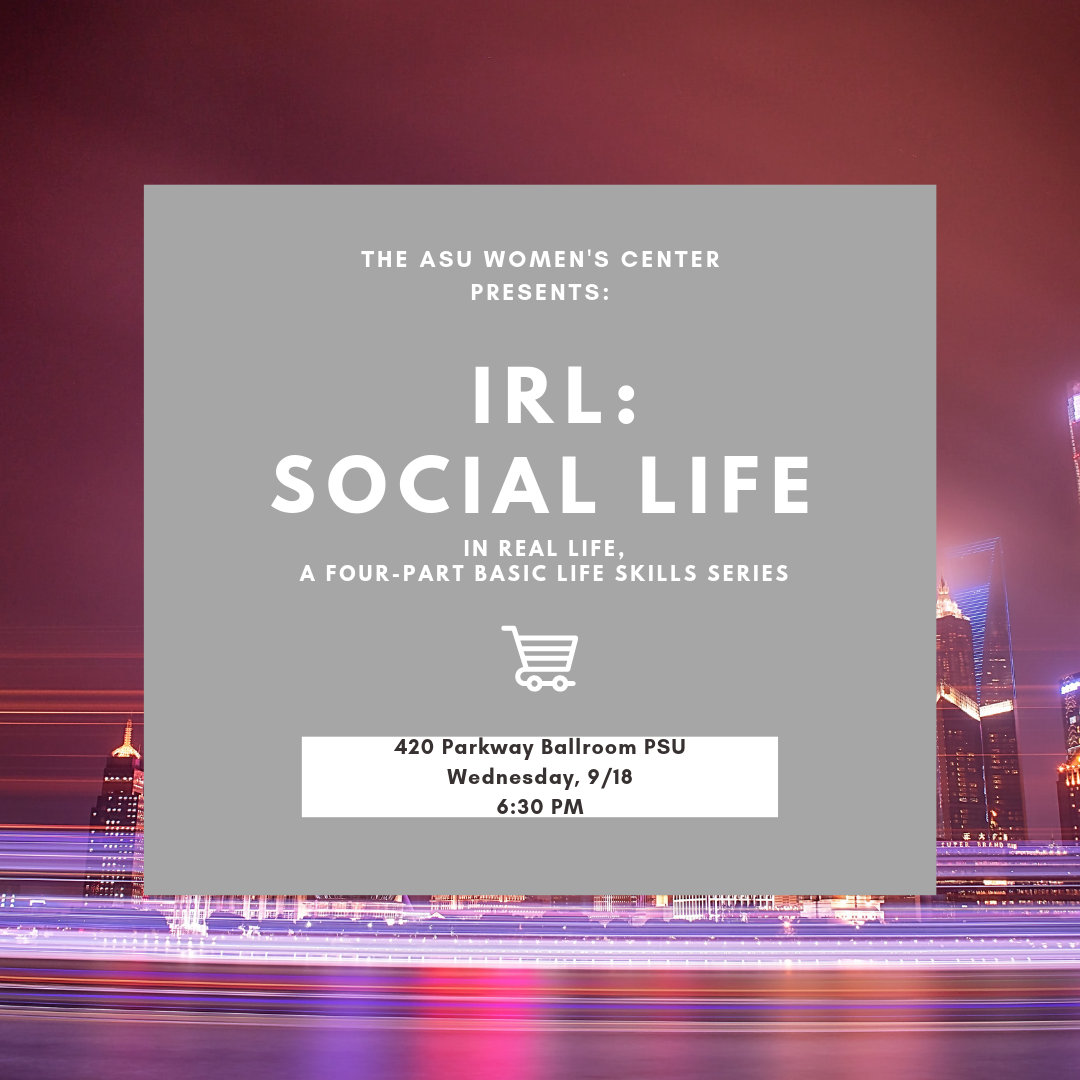 Knit Knockers
Weekly programming, Tuesdays from 7-8:30pm, in the Women's Center (PSU110)! This is a philanthropic event where cloth prosthetics (bra inserts) are knitted or crocheted for women that have had a mastectomy from breast cancer.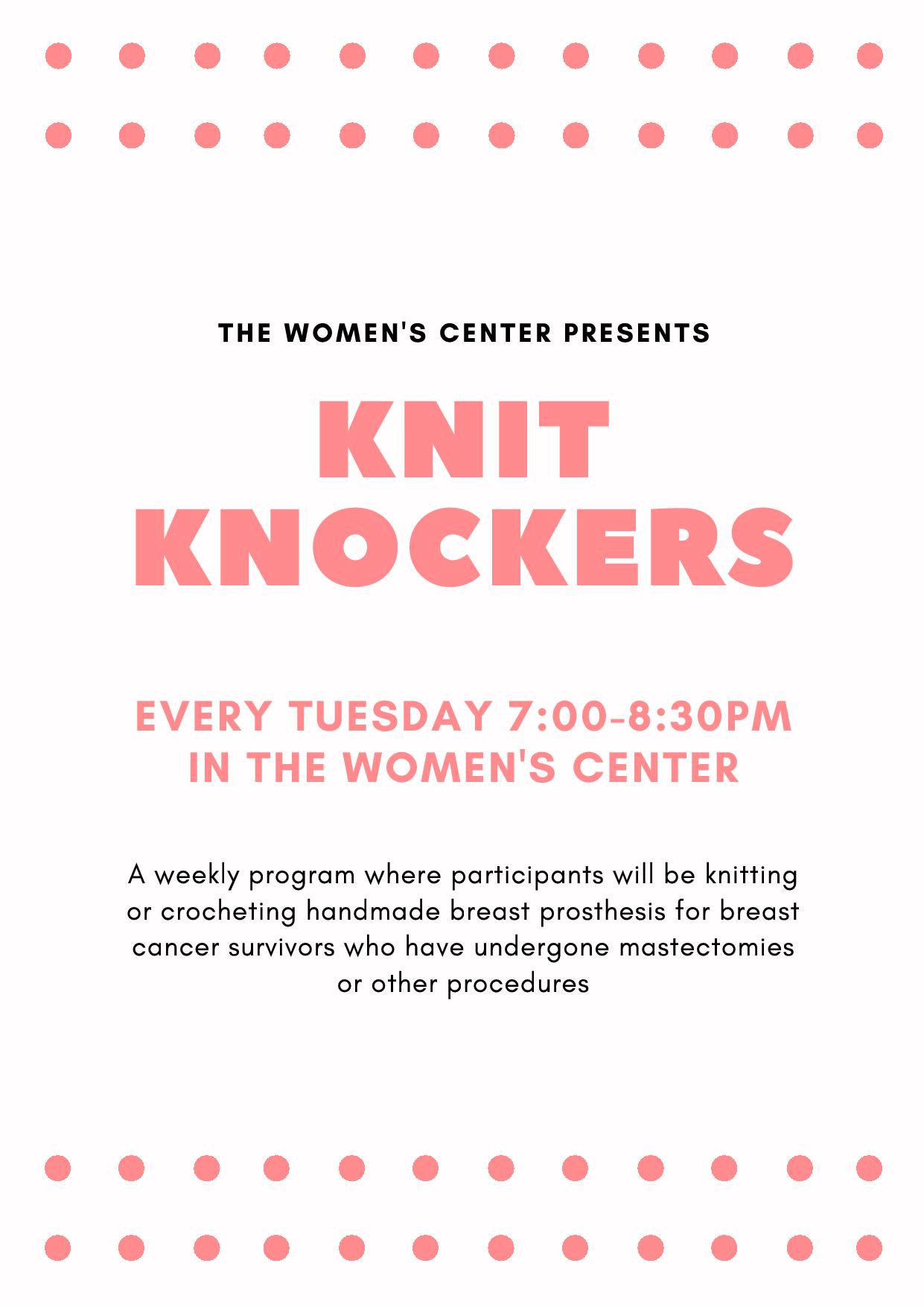 Spring Events
The Vagina Monologues is an annual production of Eve Ensler's famous play. The play is staged around Valentine's Day, lovingly deemed V-DAY. With the help of a volunteer cast and crew, the play, performed on three consecutive nights, gives voice to some of the issues women face around the world, their victimization, and their resilience. Ticket sales for the Vagina Monologues go towards local charities and organizations benefitting women. Ten percent of ticket sales go towards the VDAY campaign, which pledges to end violence against all women and girls. Ninety percent of ticket sales go towards OASIS which is a non-profit organization in Boone, NC that is dedicated to ending domestic violence and sexual assault. The Vagina Monologues is by far the Women's Center's biggest event, often raising more than $8,000.
Rape Culture Awareness Week (April) is a week dedicated to bringing attention to rape culture in society and at Appalachian. Typical events for this week include: Denim Day and Take Back The Night.
Interesting in coordinating an event with us? Visit us in the Center or shoot us an email.